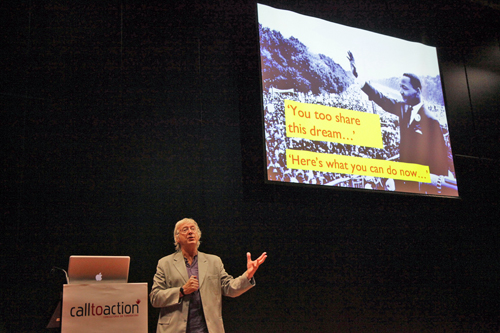 o
Stories about fundraising,
communication and
the meaning of life (part 3).

Earlier articles/ opinions, before May 2014 (current articles are here and more recent articles are here)
• A tribute to George Smith, two years late.
• The best idea in ageing.
• Which ad will work best, when where and why?
• Live life like you mean every moment.
• Innovation is oxygen: Time to reinvigorate the risk–takers.
• Getting the giving habit.
• The real point about face-to-face fundraising.
• The collection: it's never too late to do something wonderful.
• The 'less cost is best' fallacy.
• What is a fundraiser? About the thin skin of dinosaurs.
• The one line we never should cross.
• Who is a donor? and other fundamentals of our trade.
• Searching for the ghost of George Smith.
• What should we tell donors about acquisition costs?
• How can we stop this crazy false economy?
• The tester's dilemma: to go on, or give up?
• Investing in testing: why it will pay you to kiss a few frogs.
• Hey fundraiser, can you spare two minutes to change the way you think?
• The emotional brain: effective fundraising is all in the mind.
• Changing our public's perception.
• How often should we ask?
• Partnerships: is this the Higgs boson of fundraising?
• The real meaning of commitment.
• F2F: 50 ideas to improve the public's experience of street fundraising.
• The Bata shoes story.
• The twin secrets of fundraising success.
• How inspirational are your walls?
• What's going wrong with face-to-face?
• Welcome to the Happy Bubble.
• Seize the day: about missed opportunities, plus
• Reckless opportunism vs the dead hand of risk-aversion.
• Time to turn the talk into action
• Why should fundraisers say thank you nicely?
• Prepare for the fundraising trustee.
• Reciprocity: even for fundraisers there's no such thing as a free lunch.
Why event organisers shouldn't exploit speakers.
• The indispensable guard book.
• The transformational fundraising entrepreneur.
• The donor pyramid – really!
• The fundraising dream team.
• 2020 vision: the future of fundraising.
• Twitter elite, or Twitter suicide?
• Is direct mail dead?
Recent articles 1
Recent articles 2
Even earlier articles can be found in the archive, here.
Ken Burnett's blogs are all free. To review or purchase any of
Ken's books, click here.

How our donors want to see us