Email: ken@kenburnett.com
Twitter: @kenburnett1
Return to the home page.


Register for SOFII now, here.
It's free, and growing all the time.

See all Ken's latest blogs.
And check his archive too.
Then sign up for free updates.




Sign up here for FREE notification of future articles
Ken's blogs are now mainly on hold. If you'd like to be informed in advance of opinion blogs and stories from Ken Burnett, please email here with just 'add me to your blog list' or something similar in the header. You can opt out any time. If no new blogs are planned Ken will send you some still-current recommendations from his archive, which people seem to appreciate.

See also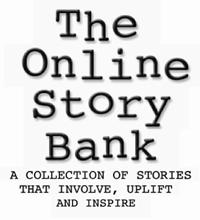 Ken Burnett
Ken Burnett is an author, lecturer and consultant on fundraising, marketing and communications for nonprofit organisations worldwide. After early career starts in banking and publishing Ken was UK director of ActionAid from 1977 to '79 and director of fundraising and communications there from 1981 to '83, when he founded the influential Burnett Associates agency, the first company of its type in Europe. For two decades Burnett Associates produced some of the most original, donor-focused and effective communications campaigns to be found anywhere. This tradition continued with the Burnett Works agency, run by long-time friend and colleague Jackie Fowler. After nearly 40 years, first as Burnett Associates Publishing Division, Burnett Works finally closed its doors in September 2019. In the past Ken has worked closely with several other communications and marketing agencies in the UK, Australia, North America and India. From the early 2000s until 2005, working with Alan Clayton, Ken was chairman of Cascaid, the agency Alan set up. With his late wife Marie Ken was founder and director of specialist publishers The White Lion Press (in 2022 WLP became part of the Toronto-based Hilborn Group) and also with Marie was co-founder of SOFII, the Showcase of Fundraising Innovation and Inspiration. He's recently stepped down after 15 years at SOFII as managing trustee, though he will continue to add to the Ken Burnett archive, currently being built on SOFII.

Ken has served on several non-profit boards including 13 years as a trustee of the international anti-poverty NGO ActionAid, ultimately as an independent trustee of ActionAid International, of which he is a founding board member. Ken was chairman of ActionAid from 1998 to 2003, is a former vice chair of the UK's Institute of Fundraising and is a former trustee of BookAid International and the International Fund Raising Group (now The Resource Alliance). In November 2012 Ken Burnett was elected to be an independent trustee of the UK Disasters Emergency Committee, with a specific remit for fundraising. He stepped down in November 2018 after six productive and happy years with DEC. In 2017 Ken Burnett was appointed a trustee of the Hub, his local village hall in Suffolk. In December 2018 he was appointed to the trustee board of The World Land Trust.
Ken is a fellow of the Institute of Fundraising and an honorary fellow of the Institute of Direct Marketing. In the past he's contributed numerous articles for parts of Guardian Newspapers Group, including Guardian Weekly, The Guardian Unlimited/Society Guardian website and also other magazines and websites, and for many years was a regular contributor to the US journal Contributions. Ken is author of the worldwide best seller Relationship Fundraising, its sequel Friends for Life: Relationship Fundraising in Practice, How to Produce Inspiring Annual Reports (with Karin Weatherup), Tiny Essentials of an Effective Volunteer Board and The Zen of Fundraising. All of his books can be found here, or on the White Lion Press website. Ken's first non-fundraising book, The Field by the River, was published in July 2008 by Portico books, an imprint of Anova, to high critical acclaim. A paperback edition of this book was published in 2009, Kindle in 2013. Towards the end of 2014 Ken brought out what he believes to be his most important book so far, Storytelling can change the world. In 2021 Ken published his controversial though well-received treatise on the future shape of voluntary sector fundraising, The essence of Campaigning Fundraising in 52 exhibits and 199 web links.

In 2007 Ken Burnett was recipient of Professional Fundraising magazine's 'Outstanding Contribution' award (click here to download PDF) and the UK Institute of Fundraising's 'Lifetime Contribution' award.
In 2010, with friend and long-time business partner Alan Clayton, Ken set up the transformational coaching, consulting and creativity company Clayton Burnett, now renamed, since Ken no longer has an executive role in the company, as Alan Clayton Associates. For seven years Alan and Ken offered their clients a little bit of magic, the extra something that makes individuals and organisations excel. Alan continues this tradition with a single-minded dedication to great fundraising, defined as large-scale, sustainable growth driven by people who are committed to your mission. Ken still helps out, from time to time, though not so much these days.

In a poll of readers of the UK magazine Fundraising in July 2011 Ken Burnett was voted to be the most influential individual in British fundraising. Towards the end of 2013 he was appointed to the Commission on the Voluntary Sector and Ageing, as a commissioner. Recently Ken has worked with two of the UK advertising industry's most decorated and feted creative talents, Indra Sinha and Neil Godfrey, to create dramatic press campaigns for Amnesty International, UK section.

In July 2015 Ken delivered the plenary presentation at the 1st China Fundraising Conference in Beijing, the only non-Chinese speaker in the programme. He briefly served as honorary editor in chief for the Alliance for Good network for Chinese NGOs.
Also in 2015, following a crisis in UK public confidence in fundraising practices prompted by a flood of negative comment in the tabloid press, Ken Burnett co-founded, with Giles Pegram CBE, The Commission on the Donor Experience. CDE's 28 detailed reports were published in July 2017 and are now available in full, for free, on SOFII, along with their distilled essence, the 32 lightbulb moments, in 44 short videos. All this was distilled into a blueprint for the future shape of fundraising, written by Ken, The 6Ps document, a way forward based on delivering appropriate supporter experiences.
When not travelling or giving seminars Ken spends his time with his now not-so-new partner Virginia at their home in rural Suffolk, where he's recently discovered a love of writing, directing and acting in amateur village plays. See here, here and here. He's easiest to contact by email, at ken@kenburnett.com. You can follow Ken on Twitter @kenburnett1, though he's not adding much new content there, or anywhere, as he's supposed to be retired now. Trouble is, though, he still really loves what he does.

Updated December 2022
Most recent articles
• Don't just ask me for more money.
• Where do I start? My first few weeks as a fundraiser.
• The truth, told well.
• The seven rules for happiness.
• The use and misuse of emotion
part 1: why fundraisers should study emotions and use them
better.
part 2: three steps to transform how fundraisers communicate
with donors.

Most read articles
• Why we now need a new agreement with donors.
• The future of fundraising 5-part series.
• Meet the donors.
• Prepare for the fundraising trustee.
• Opt in or opt out? Two letters from the regulator.
• Pure gold: the 34 essential foundations of fundraising.
• The Bata shoes story.
• F2F: 50 ideas to improve the public's experience of street fundraising.
• 2020 vision.
• The emotional brain.
• China: the dragon awakes.
• Communication and the English language.
• ActionAid's journey to diversity.
• Straight to the heart of how fundraising works.
• It's never too late to do something wonderful.
• Where do I start? My first few weeks as a fundraiser.
• The truth, told well.
Three from the archive
• The speaking event from Hell.
• Are you too busy to change the world?
• A Sudan Safari.