Opinion
from
Ken Burnett, writer, publisher and occasional fundraising consultant.
Of course it's rude not to acknowledge every gift.
This is the blindingly obvious. The commercial value of prompt and careful thanking had been shown time and time again.
More blogs on fundraising and communication
• Welcome to the Happy Bubble.
• Is it time for Twitter suicide?
• The future of fundraising.
• Is direct mail dead?
• The donor pyramid isn't well either.
• The fundraising dream team.
• The transformational fundraising entrepreneur.
• The indispensable guard book.
• Prepare for the fundraising trustee.

Transformational consulting and creativity.

Ken Burnett can be followed by clicking the button above.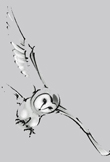 Tales from The Field by the River:
•Last walk with Mathurin.
• Animal intelliegence,
• The adventure of the five white bulls,
• Rough sex down by the river.
And also a special
from the distant past,
A Sudan safari.
It's always a challenge when a publisher asks you to write an opinion on a complex subject in just 500 words or less. The splendid Third Sector magazine originally asked me for just 100 words on the theme of why I think we should always say thank you to our donors. I asked for more because this is an important issue, one that merits more air time because it not only effects how people view us, it also reflects how serious we are about building mutually advantageous relationships with our donors. Anyway, here's my first 500 words.
Whether you agree with what Dan Pallotta was saying at the IoF Convention plenary or not, it's hard to ignore his main point. The British public is massively illogical in how it views any expenditure by charities, particularly when investing in building their businesses. As Felicity Donor's widely shared if illogical comments show – you can read them opposite, or here.
Felicity says 'Charities shouldn't waste a donor's money on fluffy thank-you letters.' In her book Tiny Essentials of Raising Money from Foundations and Trusts, Jo Habib says 'Any fundraiser who doesn't thank donors properly is an idiot as well as rude.'
I'm with Jo, vigorously. Of course it's rude not to acknowledge every gift. And while at it to reassure the donor that it's been put to the use intended. Only a fool is persistently rude, particularly as our business is building relationships for profit. But it's a real fool who throws away money. The simple fact is that an appropriate thank-you letter is perhaps the best fundraising opportunity of all. If you would convert a casual donor to regular giving (as most fundraisers seek to do, day in, day out), it's a no-brainer. Prompt response properly acknowledging the gift gets a new relationship off to its best possible start. And it cements existing relationships. Imagine if, as a child, you never acknowledged to granny and your aunties the socks or diaries they unfailingly provided, year in, year out.
No more socks and diaries. Ever. Or generous bequests, later.
This is the blindingly obvious. The commercial value of prompt and careful thanking had been shown time and time again. Of course, it has to be done properly. Whatever they say, the only reason a donor might think that a charity should not send a polite note of thanks is because we've allowed him or her to imagine otherwise. We are fools for not rectifying this misconception, quickly.



That some donors share Felicity's views
is our fault, not theirs.

Felicity can take comfort from repeated 'mystery tests' that show many fundraisers agree with her, not Jo and me. Mystery tests consistently illustrate that as a profession we are truly crap at saying thank you and welcome properly and at reassuring donors that their gifts have been safely received and wisely applied. Is this something to be proud of? We wonder why we can't keep our supporters, why, as Adrian Sargeant says, 'Building donor loyalty is the biggest challenge facing our sector today.' There's little enough pleasure in being a donor. Perhaps we get the loyal donors we deserve.
That people still share Felicity's view is our fault, not theirs. Some charities persist in saying, 'We'll only thank donors for gifts above £10.00', or whatever. Or only if the donor asks for it. So the unappreciated donor can hardly be blamed for leaving the residue of their estate to some other, more polite and perhaps more deserving cause. Of course I don't want to inconvenience my children by asking that they write me thank you letters for my sacrifices in their direction over the years. But if they don't show appropriate appreciation, I certainly won't do it again.
© Ken Burnett 2010

Visit SOFII to read more from Ken Burnett, including:
What makes an effective trustee board, the 29 essential foundations of fundraising, secrets of headlines that pull, the 11 pillars of fundraising wisdom, a debt to the master, David Ogilvy, the NSPCC Centenary Appeal, what happened to Make Poverty History, the 15 things I would do if I were the new head of donor development... And lots more.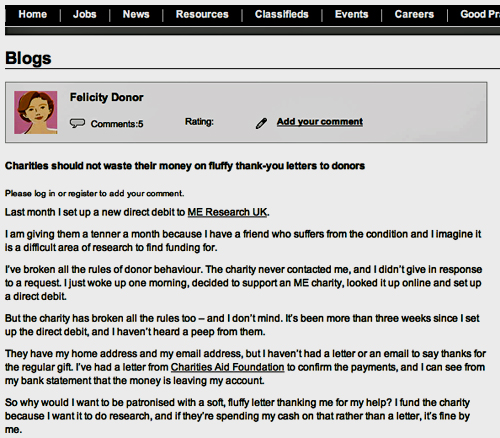 'So why would I want to be partonised with a soft, fluffy letter?' Well, it would help if you understood some basic fundamentals of fundraising, Felicity. The charity mentioned also needs to get a grip, not just because its behaviour is simply rude, but because it's actually throwing support away, signalling for all the world that they don't know what they're doing.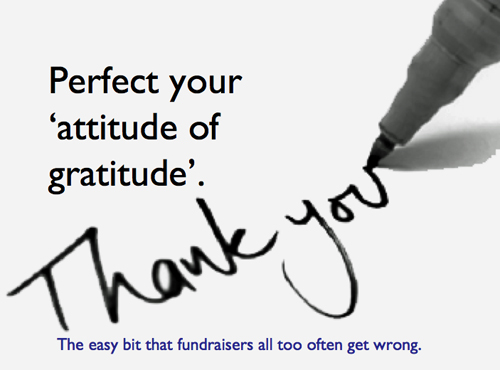 Above, how I introduce this important subject at seminars. It's the one iten on my agenda where I worry if fundraisers don't pay attention. Most don't, of course.
This article first appeared in the magazine Third Sector in August 2010. Ken Burnett is a director of the Clayton Burnett consultancy firm and The White Lion Press Limited. He is author of several books including Relationship Fundraising and The Zen of Fundraising and is managing trustee of SOFII, The Showcase of Fundraising Innovation and Inspiration. For more on Ken's books please click here.
Sign up here for more OPINIONS coming soon
If you'd like to be informed in advance of opinion blogs and stories from Ken Burnett, please email here with just 'add me to your blog list' or something similar in the header. You can opt out at any time.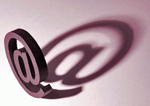 Disagree with Ken? Or agree with him, even? Have your say here.
Email your comment now to Ken and we'll put it directly on the site.