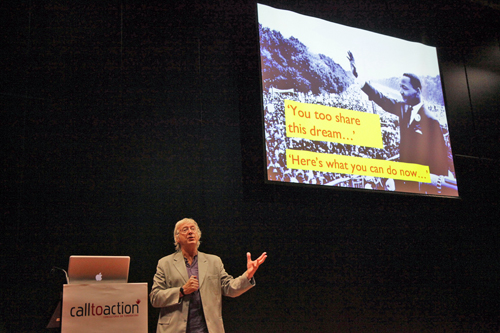 o
Stories about fundraising,
the donor experience and
the meaning of life.

• Diversity is not enough. How to get there, then go further.
• GDPR latest. Good news from the Regulator.
• Missing out on what matters most.
• Working together: the delight and value of uniting to realise a shared dream.
• Is fundraising an art, or a science? And is this a useful question?
• Meet the donors. Yes, real donors get the chance to say what they think!
• Spend less on programmes, spend more on your donors' experience.
• How to create magic moments.
• Opt in or opt out? Two letters from the regulator.
• Why opt in will be bad for donors and causes, and should be resisted.
• Should charities invest in fundraising or stocks and shares?
• Data. How we use it and why we're not getting it right.
• Changing fundraising for good.
• Continuous donor choice. Fundraising's best opportunity in ages.
• Something called integrity.
• Adding new words and meanings to colour how fundraising is changing.
• Adventures in emotional space.
• Doing the right thing by donors.
• The acceptable face of fundraising targets.
• Pure gold: the 34 essential foundations of fundraising.
• Giving donors choices: a fundraising preference service from 1986.
• Who'd want to live next door to a lapsed donor?
Plus four more observations on aspects of the donor experience.
• The real meaning of relationship fundraising.
• Evolving into the inspiration business: rethinking asking and listening.
• Where now for fundraising?
• You have just six minutes to defend fundraising...
• China: the fundraising dragon awakes.
• Asking Properly: the only sustainable way to do fundraising.
• ActionAid's journey to diversity.
• The future of fundraising: a five-part series.
Introduction. Why does this matter? And why now?
Part 1. What's working for fundraisers now, and what's not?
Part 2. A fundraising Utopia.
Part 3. Three keys to fresh fundraising success.
Part 4. Marketing was a mistake.
Part 5. Fundraising and the rule of law.
• Times are bad. Roger and Stephen have both written books.
• Communication and the English language.
• Advertising's earliest genius and how he can make your ads work better.
• Now we know how to make relationship fundraising work.
• Keeping the right donors. Proud to be a fundraiser, part 2.
• Keeping the right fundraisers. Proud to be a fundraiser, part 1.
• Straight to the heart of how fundraising works.

Blogs are posted with the most recent on top. For a full list of earlier
but still pertinent articles and opinions, click here. Even earlier articles can be found in the archive, here.

Ken Burnett's blogs are free. To review or purchase any of
Ken's books, click here. Ken's new book Storytelling Can Change the World has been reprinted recently. See here and here.