Home page
Article archive


Sign up here for free notification of future articles and opinions

Plus, some stories from
Ken's book on the natural
history of rural France,
The Field by the River
• Alzheimer's steals my friend.
• Animal intelligence
• A visit from five white bulls
• Rough sex down by the river.
And a bonus article, A Sudan safari.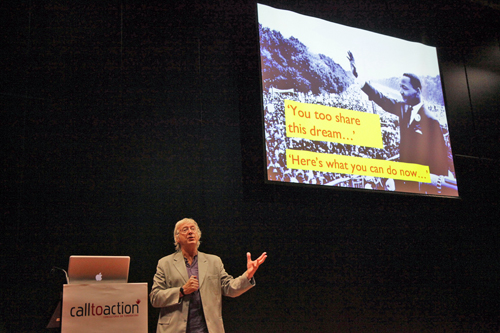 o
Stories about fundraising,
communication and
the meaning of life.
Sorry, this is an old link.
Please click here to get to the correct page for Ken's most recent blogs.

• How can we stop this crazy false economy?
• The tester's dilemma: to go on, or give up?
• Investing in testing: why it will pay you to kiss a few frogs.
• Hey fundraiser, can you spare two minutes to change the way you think?
• The emotional brain: effective fundraising is all in the mind.
• Changing our public's perception.
• How often should we ask?
• Partnerships: is this the Higgs boson of fundraising?
• The real meaning of commitment.
• F2F: 50 ideas to improve the public's experience of street fundraising.
• The Bata shoes story.
• The twin secrets of fundraising success.
• How inspirational are your walls?
• What's going wrong with face-to-face?
• Welcome to the Happy Bubble.
• Seize the day: about missed opportunities, plus
• Reckless opportunism vs the dead hand of risk-aversion.
• Time to turn the talk into action
• Why should fundraisers say thank you nicely?
• Prepare for the fundraising trustee.
• Reciprocity: why event organisers shouldn't exploit speakers.
• The indispensable guard book.
• The transformational fundraising entrepreneur.
• The donor pyramid – really!
• The fundraising dream team.
• 2020 vision: the future of fundraising.
• Twitter elite, or Twitter suicide?
• Is direct mail dead?
Ken Burnett's blogs are free. To review or purchase any of Ken's books, click here.