'...a breath of fresh air, a great resource particularly for new fundraisers and an opportunity to relive my early days as a fundraiser through new eyes. Inch by inch we're building a better world – Ken's new book hones our focus and grounds us as philanthropy professionals.'
Amber M. Kani, nonprofit and corporate citizenship blogger, Austin, Texas, USA. Amber's review, here.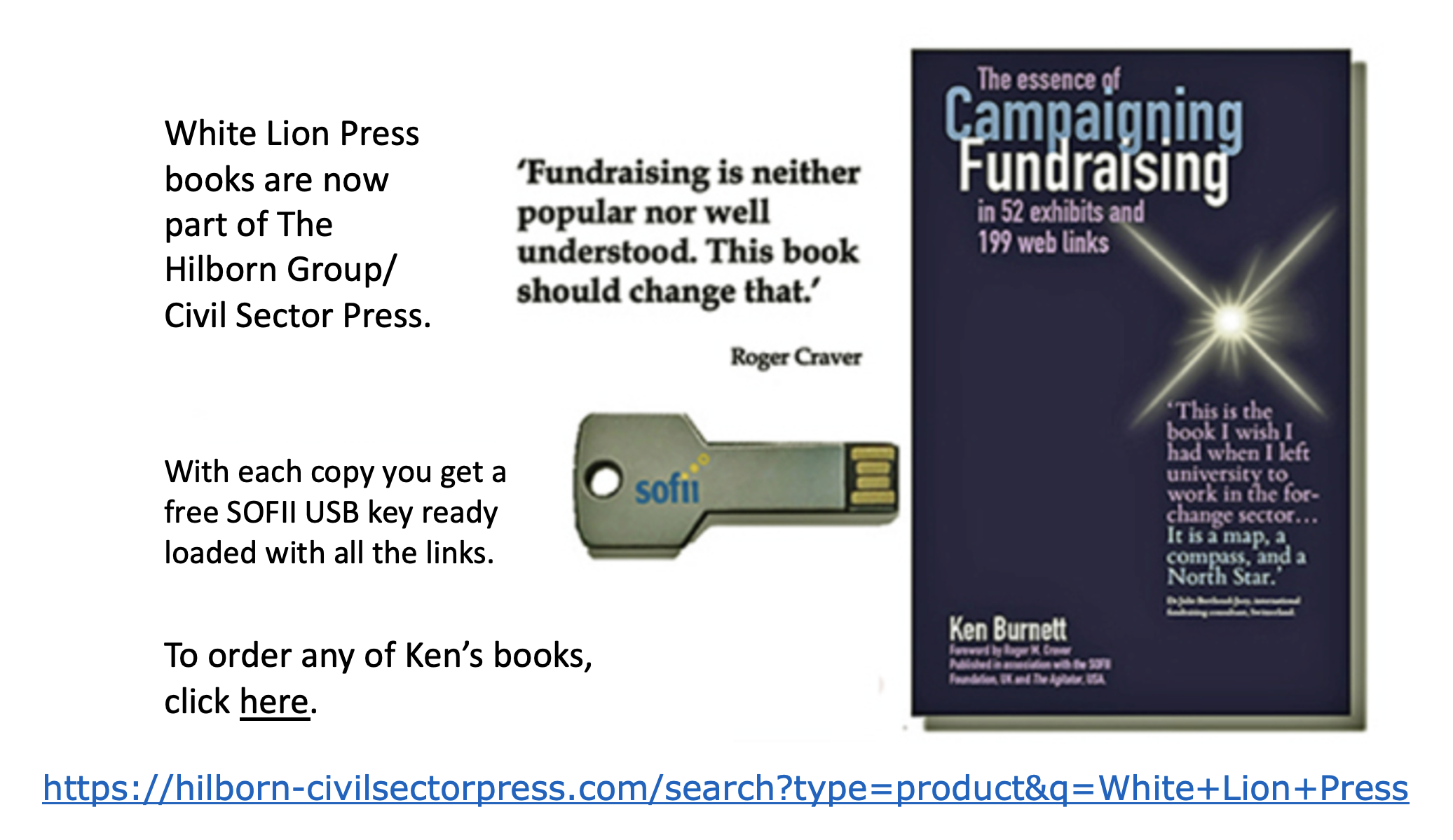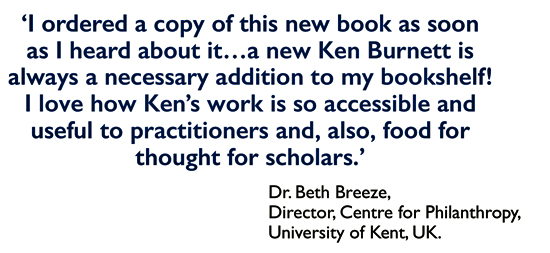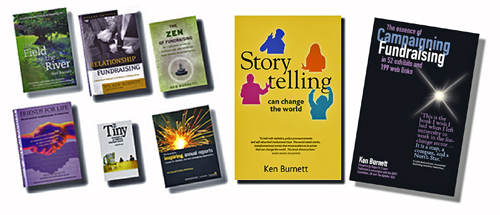 Books by Ken Burnett
• Relationship Fundraising • Friends for Life • The Zen of Fundraising
• Tiny Essentials of an Effective Volunteer Board • How to Produce Inspiring Annual Reports • The Field by the River (now available only on
Kindle) • Storytelling can change the world. And the latest, • The essence of Campaigning Fundraising in 52 exhibits and 199 web links.
Order online here
Of course for more good stuff you can always visit SOFII. In particular, why not check out SOFII's free video series Letter to the future: how to change fundraising's culture, with 32 lightbulb moments to transform your donors' experience. There's where you'll find the 5Fs –>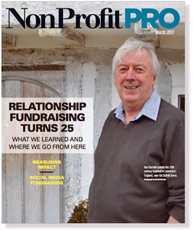 Click the cover image to download a six-page feature from the USA
that marks 25 years of my book Relationship Fundraising.

You can order any of the books above by clicking on the image. Plus...
Recently reprinted: secrets of the would-be influencer's most vital skill
Order Storytelling can change the world here, £19 .95 (US$ 26.14, €23.84) +P&P. To review why you might want to buy it, have a look here, here and here.
To order or have a look at any of Ken's other books, click here.

Feature articles
• Features, case histories, book reviews and opinion pieces on SOFII.
• Five tales from Ken's only book on natural history, The Field by the River, starting with rough sex down by the river.
• 'How Relationship Fundraising changed my life', a review by Craig Linton.
• Articles from The Guardian newspapers and websites and Contributions magazine, USA. • Ken's current blogs. • Earlier blogs.• Ken's archive, including his first ever piece of paid journalism, for She Magazine, A Sudan safari.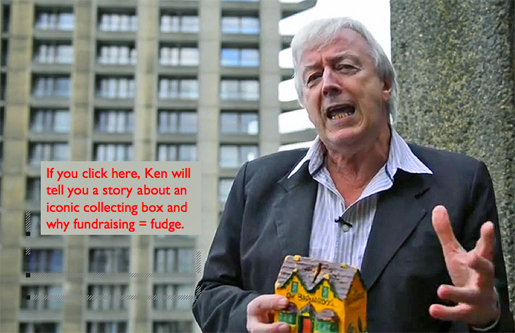 Ken's free blogs are now 'on hold' but might restart one day.

All eight titles in the Tiny series are still available, here.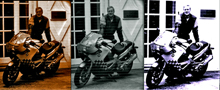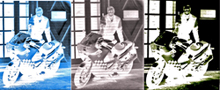 All Ken Burnett's books are here. Order today.