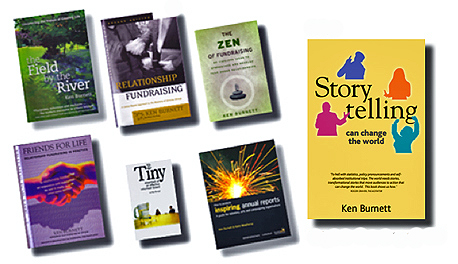 Books by Ken Burnett
• Relationship Fundraising • Friends for Life • The Zen of Fundraising
• Tiny Essentials of an Effective Volunteer Board • How to Produce Inspiring Annual Reports • The Field by the River (now available only on
Kindle). And the latest, • Storytelling can change the world.
Order form for books. But, if you're clever you can save, here.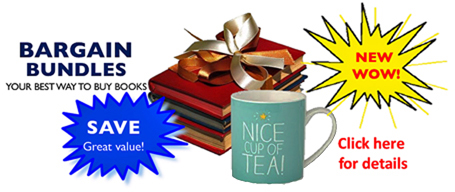 SOFII's free video series Letter to the future: how to change fundraising's culture, with 32 lightbulb moments to transform your donors' experience.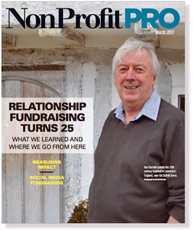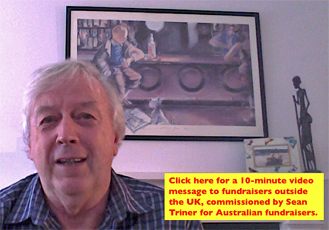 Apologies for the multiple mugshots here. Click the left image to download a six-page feature from the USA that marks 25 years of Relationship Fundraising and right for a special message for fundraisers outside the UK. See if you can spot the not-quite-deliberate mistake in that (there're no prizes). My favourite mantra, at right, is a clue.

Recently reprinted: secrets of the would-be influencer's most vital skill
Order Storytelling can change the world here, £19 .95 (US$ 26.14, €23.84) +P&P. To review why you might want to buy it, have a look here, here and here.
To order or have a look at any of Ken's other books, click here.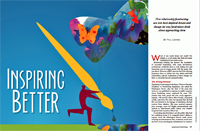 RECENTLY PUBLISHED: two special features on Ken's work from top US journal Advancing Philanthropy. Click on the image above left to download the one about relationship fundraising. For the one on storytelling, click right (you guessed!).
Feature articles
• Features, case histories, book reviews and opinion pieces on SOFII.
• Five tales from Ken's only book on natural history, The Field by the River, starting with rough sex down by the river.
• 'How Relationship Fundraising changed my life', a review by Craig Linton.
• Articles from The Guardian newspapers and websites and Contributions magazine, USA. • Ken's current blogs. • Earlier blogs.• Ken's archive, including his first ever piece of paid journalism, for She Magazine, A Sudan safari.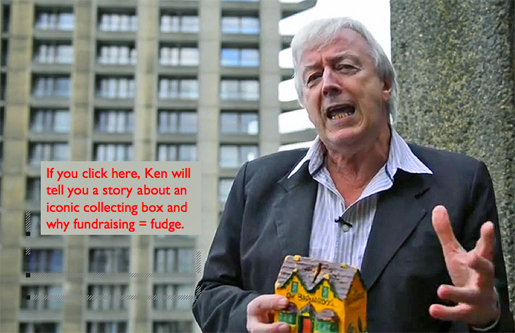 Ken's free blogs, sign up here
If you'd like to be informed in advance of occasional articles, opinion blogs and stories from Ken Burnett, please click here, include your name, organisation (if you have one) and email address putting 'add me to your blog list' or something similar in the header. You can opt out at any time.
Hugely generous Tiny gesture from The White Lion Press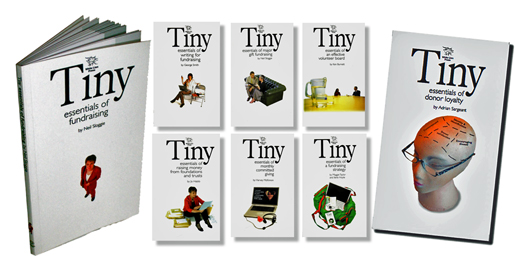 Special offer: £59.60 +P&P for all eight TINY books (£20.00 off)
Don't delay. To review any or all of the books or to order your set, click here.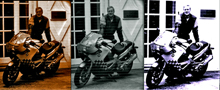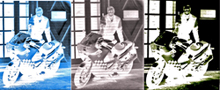 All Ken Burnett's books are here. Your copies can be with you tomorrow.