Articles you can download

by Ken Burnett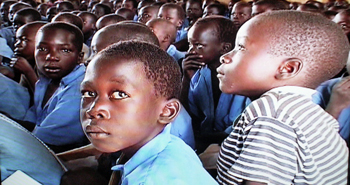 Against the odds. Ugandan children often find themselves in classes of 400 pupils or more.
Keeping up a class struggle (GW2)
Fighting for an education in a forgotten war zone.
Waking the elephant (GU6)
New concepts for fighting poverty, disease and climate change are opening up.
French kissing in Brittany (GW10)
In France, the precise number of kisses deemed appropriate on greeting varies depending on age, gender and provenance.

Chinese checkers (GU7)
How international charities can play a vital role in helping extend the benefits of China's rapid development. See also China: the fundraising dragon awakes.
Rights thinking (GU8)
An approach to charity that says living free from hunger and poverty is not just a need but also a right
Overcoming poverty in India (GA2)
When it comes to fighting poverty in the sub-continent, where do you start? Perhaps by recruiting and training hundreds, even thousands of fundraisers. Features Delhi's street children, sleeping rough on the streets.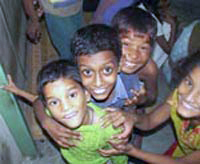 Taking heart from new stars (GA3)
Was Paul Theroux right in his criticisms of development aid and aid workers in Africa?

Too busy to change the world? (GA4)
Our clamour for the latest technology is a sad reflection of how lost we've become. There's only one solution: throw ourselves into worthwhile causes and give life back its value.
Will this be the year we make a difference? (GU9)
Have governments and donors let down poor people? Or will 2007 be the year we finally say bollocks to poverty?
Room at the top (GU5)
One international charity has found that opening its doors to talented people from around the world has helped it serve its purpose more effectively.
The money trail (GU2)
The Disasters Emergency Committee raised more than any previous appeal for the tsunami relief effort, but could its failure to let donors know how and where their money has been used compromise any future efforts?
Giving something back (GU3)
The idea of one central coordinating body at times of disaster is pretty much unique to Britain. It's a good system, convenient for the 13 big charities who make up the DEC, convenient for the media who like to deal with just one source, and convenient for the public, who trust that this collection of causes has some kind of official blessing. But they should be more accountable to those donors.
Three little words (GU4)
Poverty now can become history. But only if all those dedicated to the cause keep it as top priority, explicit in the banner beneath which they have all united. Ken Burnett asks if they are willing to do this.
Board and confused (GU5)
The role of a charity's board of trustees is quite distinct from that of the senior management team, yet frequently trustees don't realise, or choose to ignore, those distinctions. This article discusses the unique position a volunteer board holds and how it can develop to become a valuable contributor to the success of the organisation its members serve.
Copies of articles other than those appearing in The Guardian and associated newspapers and websites can be obtained free of charge by emailing Marie at the White Lion Press indicating the reference number of each article that you want.
© Ken Burnett 2008 All rights reserved.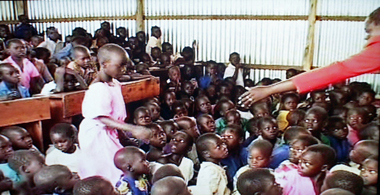 Against the odds. The uneven struggle for education in Africa.