Reviews of The Field by the River

BBC Wildlife Summer 2008 issue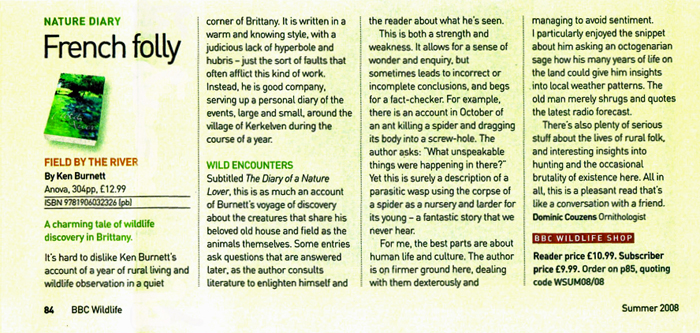 The Sunday Times Culture Supplement, 29th June 2008. Plus, a nice review from Amazon. For specimen pages click here, go back to Home page. Sadly The Field by the River is now out of print and is available only for Kindle. To order please go to Amazon.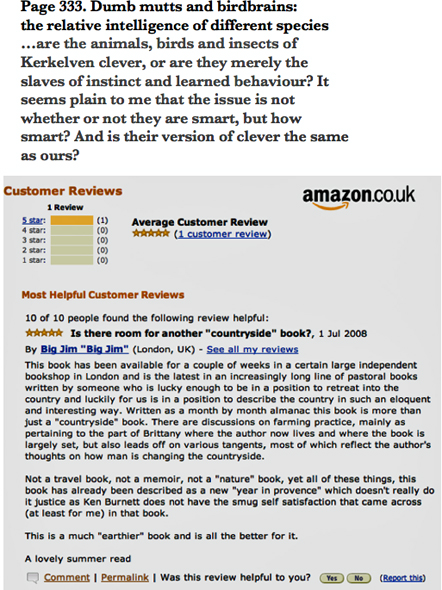 Order your copy now at special author's price of £6.50 plus P&P from The White Lion Press.
Or you can order it on Amazon (but you'll pay quite a lot more).
Review 1
Review 2
Review 3
Review 4
Review 5
Review 6
Sample pages
Home